These tabletop cases are constructed to the same high quality standards found in all Arizona Cases.

Crafted of lightweight but sturdy aluminum, they feature steel locks for security and steel hinges for added durability. Built in stays allow you to keep the top open for convenient selling.

All of our cases are designed for your safety. There is nothing hanging from the top to scrape your arms or snag your clothing when reaching into the case.

Cases are shown with optional floorboards.
A - 22" x 22" x 3 3/8"

AG123

AS123

AB123

B - 22" x 22" x 2"

AG121

AS121

AB121

C - 22" x 34" x 3 3/8" - Short Hinged

AG113SH

AS113SH

AB113SH

D - 22" x 34" x 2" - Short Hinged

AG111SH

AS111SH

AB111SH
800 528 0195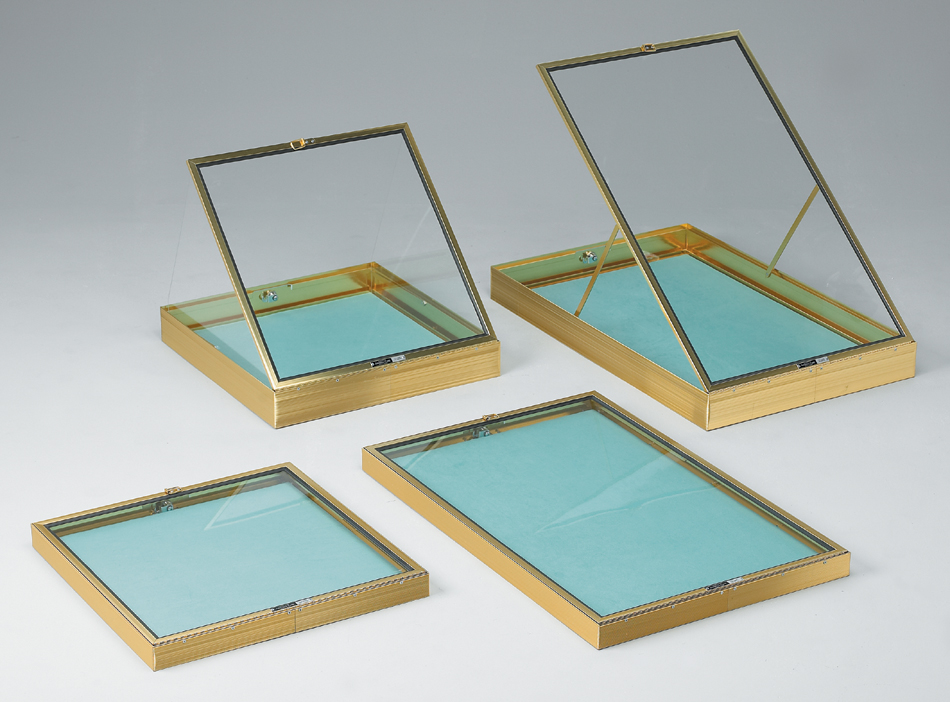 - Arizona Cases are available in an anodized gold (G), silver (S), or black (B)

Home

Portable Display Cases
pages

09

- 10 -

11