The largest case in our deluxe case line is the 232.
Perfect where space is at a premium, it has twice the interior volume of our 231 and
two adjustable half shelves.
The 232 includes a padded floorboard
in your choice of colors and fabrics.
Assembly is easy, requiring no tools.
A - 34" x 22" x 22" - Two Half Shelves, (60 Pounds unboxed)

AG232

Gold (shown)

AS232

Silver

AB232

Black

Options

- Mirrored doors

(Specify MD after item number)

- Extra shelves available
800 528 0195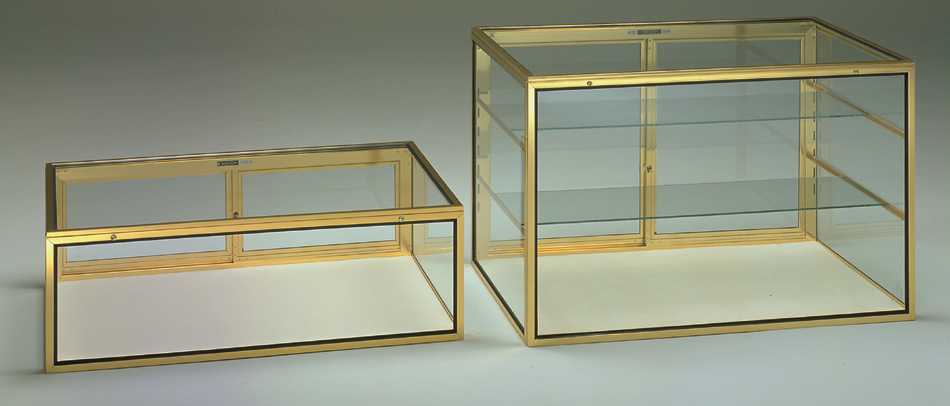 (Shown for comparison:AG231)


- Arizona Cases are available in an anodized gold (G), silver (S), or black (B)